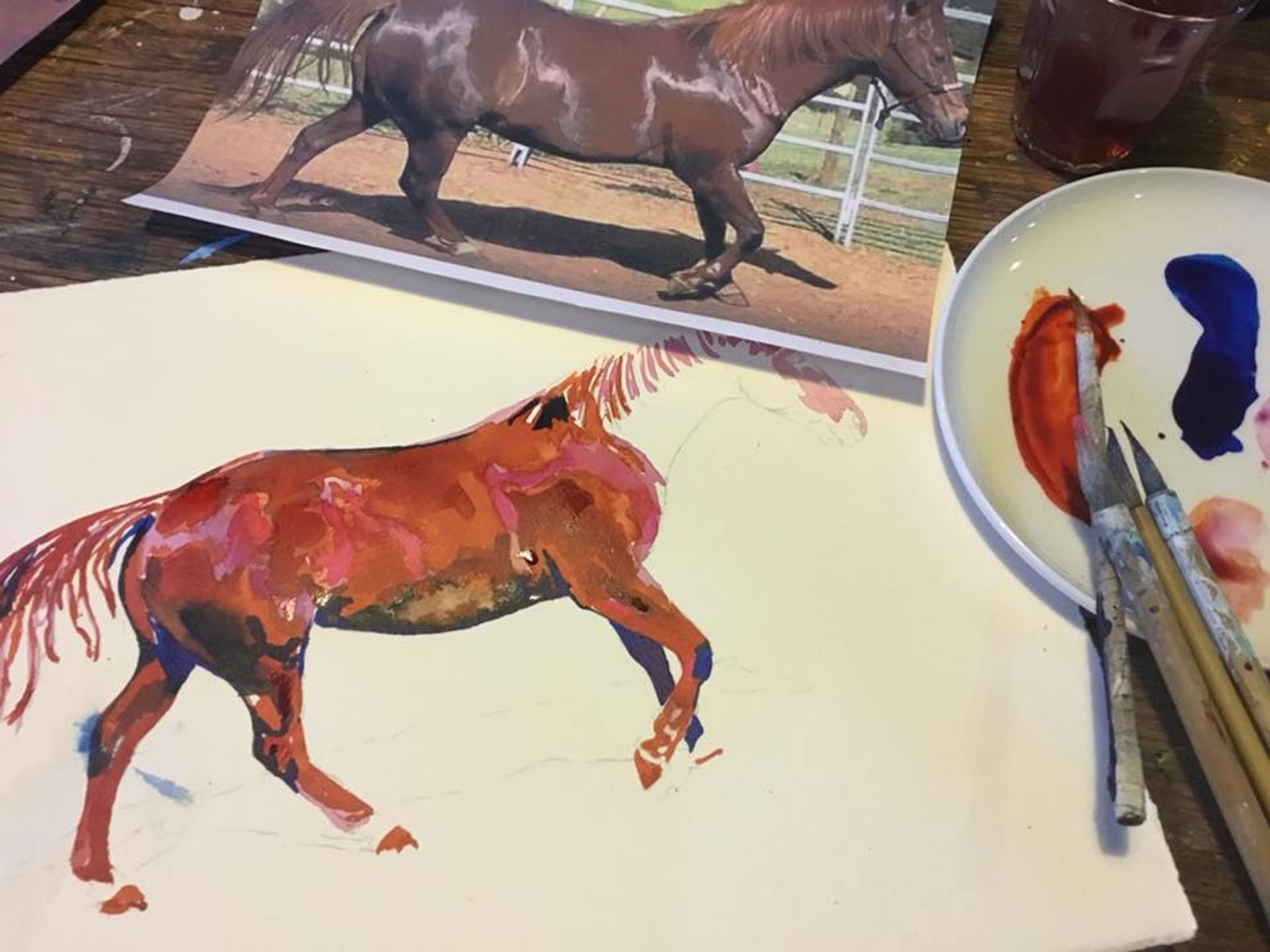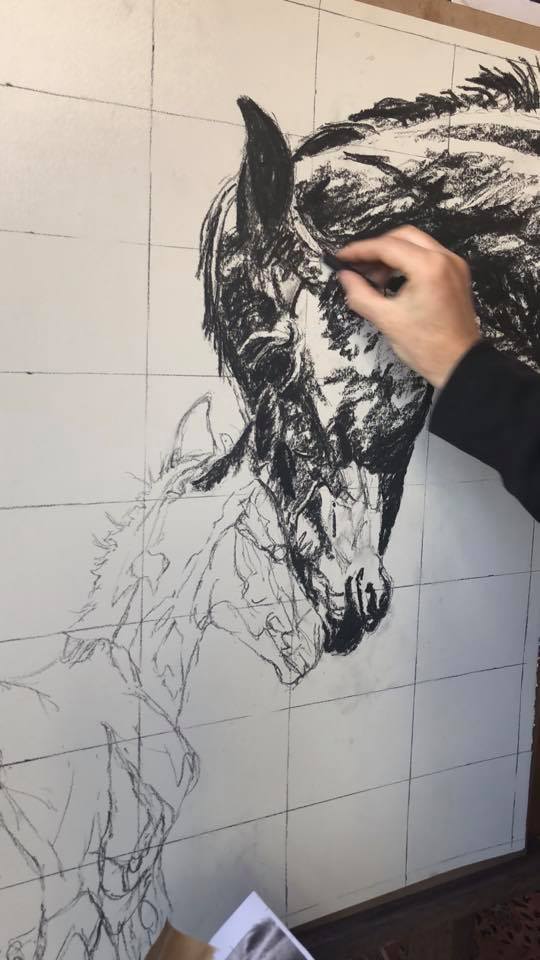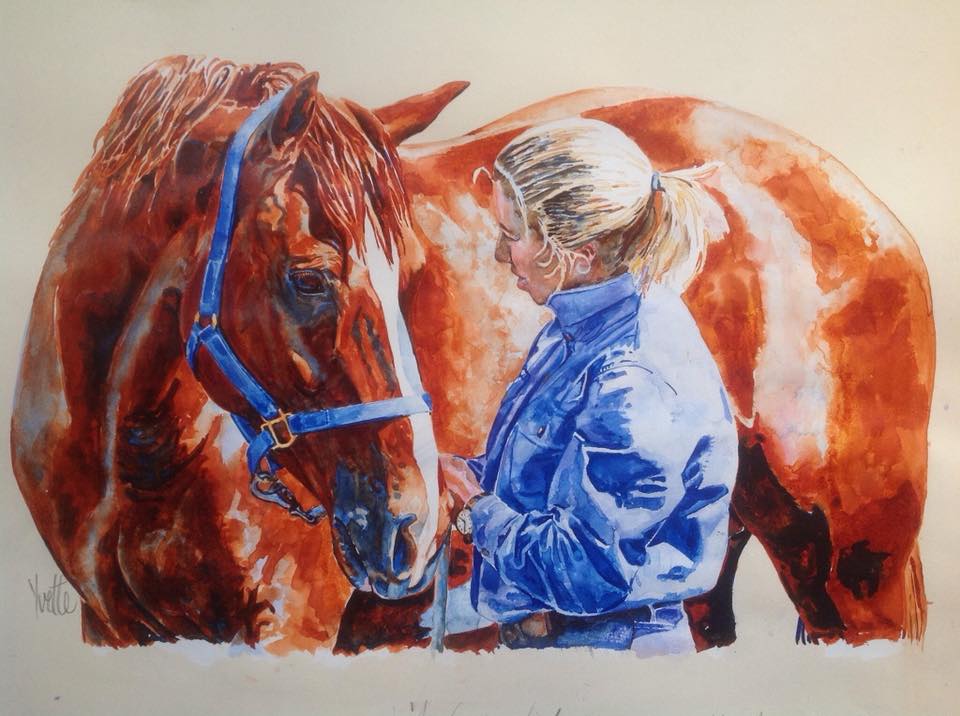 Historically, equine art has played an incredibly big part in human history, from the earliest horse cave paintings at Lascaux in France, the Egyptian, Chinese and Greek horses as paintings and sculptures, through notable artists of more recent history such as Leonardo DaVinci, George Stubbs, Alfred Munnings, Franz Marc, Pablo Picasso and the fabulous largely unsigned life size stone and bronze statues throughout Europe.
However, you can commission your own piece of equine art, by contacting me and starting a discussion about what you would like.
For large pastel paintings a contract will be negotiated and a 10% deposit is required at this time as these works which require some development.
A series of developmental sketches will be provided for you to select from. Upon selection a further payment of 40% is required.
The final payment is required upon completion and framing of the work. Work will be hand delivered if within 350km of the studio.
For Inks, just send me a photo and I will get busy. Full payment is required before mailing.
I will post the finished piece on my Facebook Page, unless otherwise directed, such as surprise gifts, etc.
The cost of each commission depends on size, medium used and detail involved to create image.
The smallest work is in ink and I am well known for my horse portraits, which start at $190 for an A3 painting.
Larger works range in size from 60cm x 75cm to 75cm x 120cm and are POA.
A pay as you go option is available for larger works over a 6 month period with photo updates as the work progresses.
Contact me to discuss details.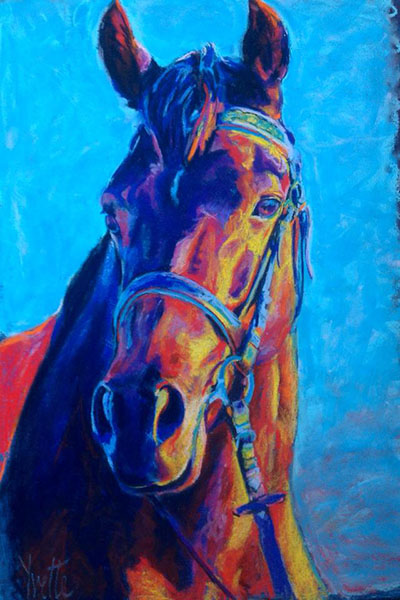 Magenta Solis
Magenta Solis is an example of my loose pastel style commission.
Size: 55 X 80cm
Price: $500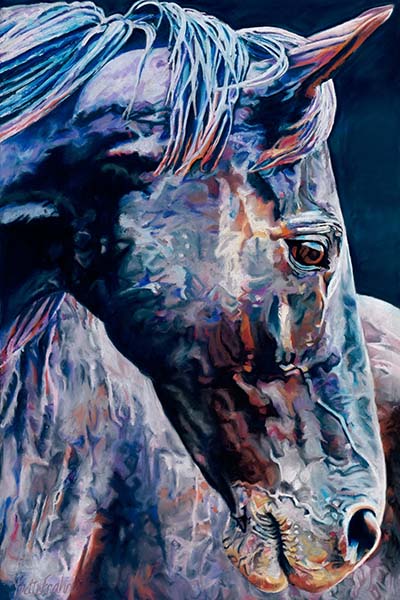 Purple Horse
Purple Horse is a multi-layer detailed, super colourised pastel
Size: 80 X 110cm
Price: $5,500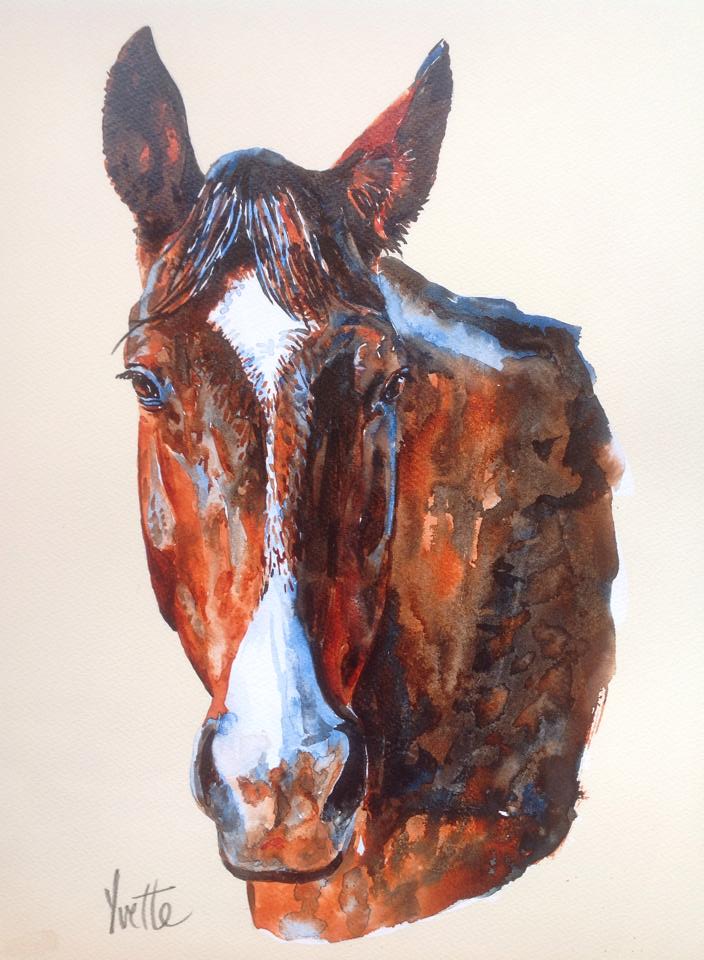 The Bay
The Bay is an example of A2 ink medium, no tack commission
Size: 41 X 58cm
Price: $310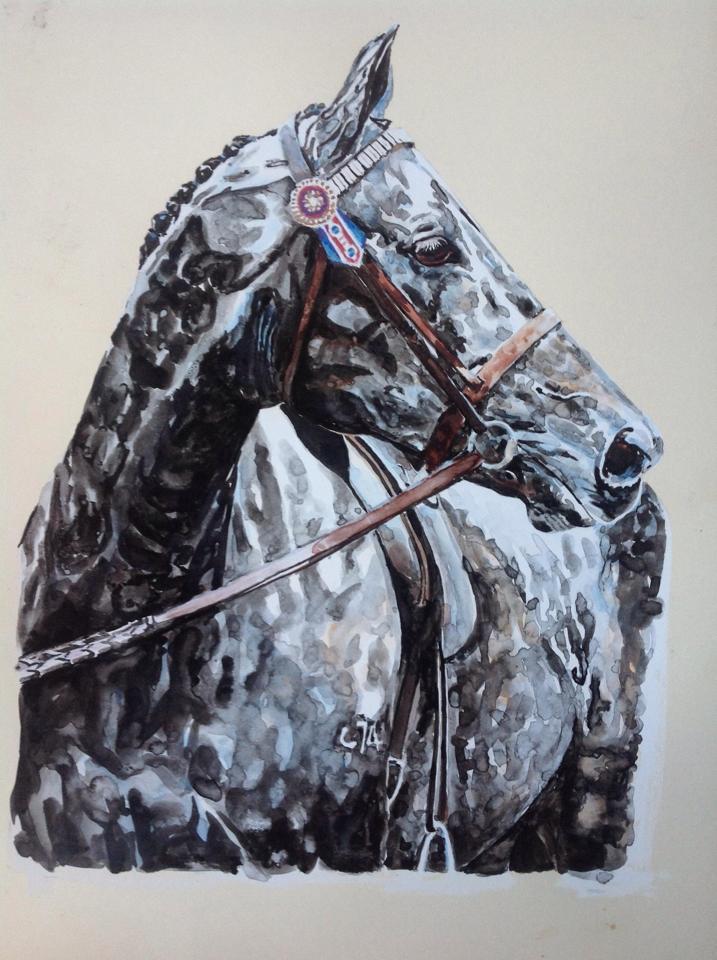 Aimee
Aimee is an example of a A2 ink medium commission
Size: 41 X 58cm
Price: $450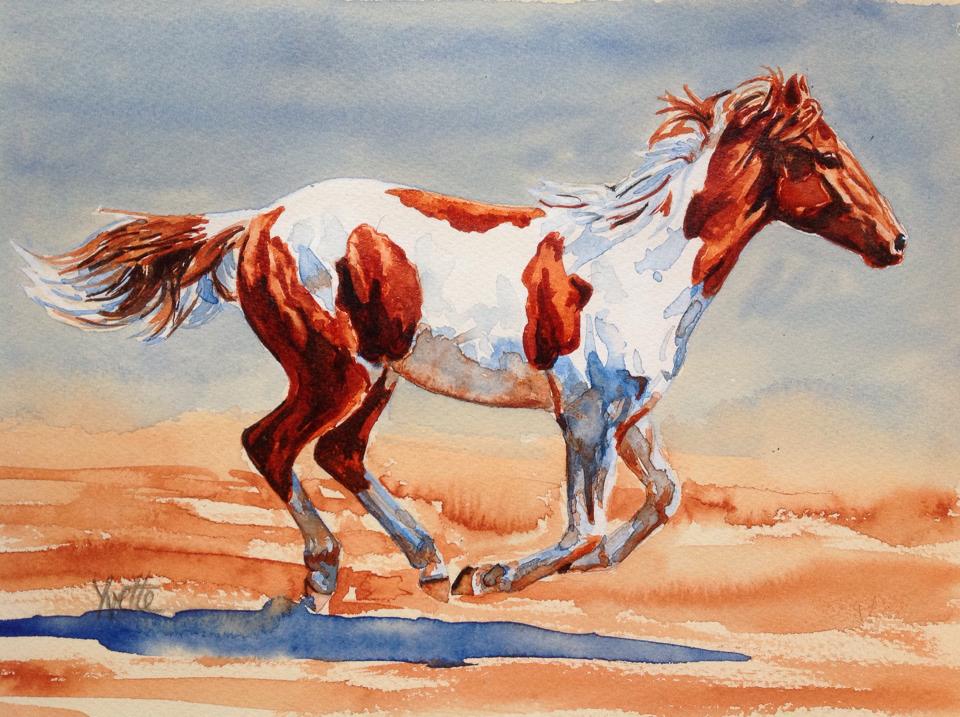 Jazz
Jazz is an example of A3 ink medium, no tack commission
Size: 29 X 41cm
Price: $190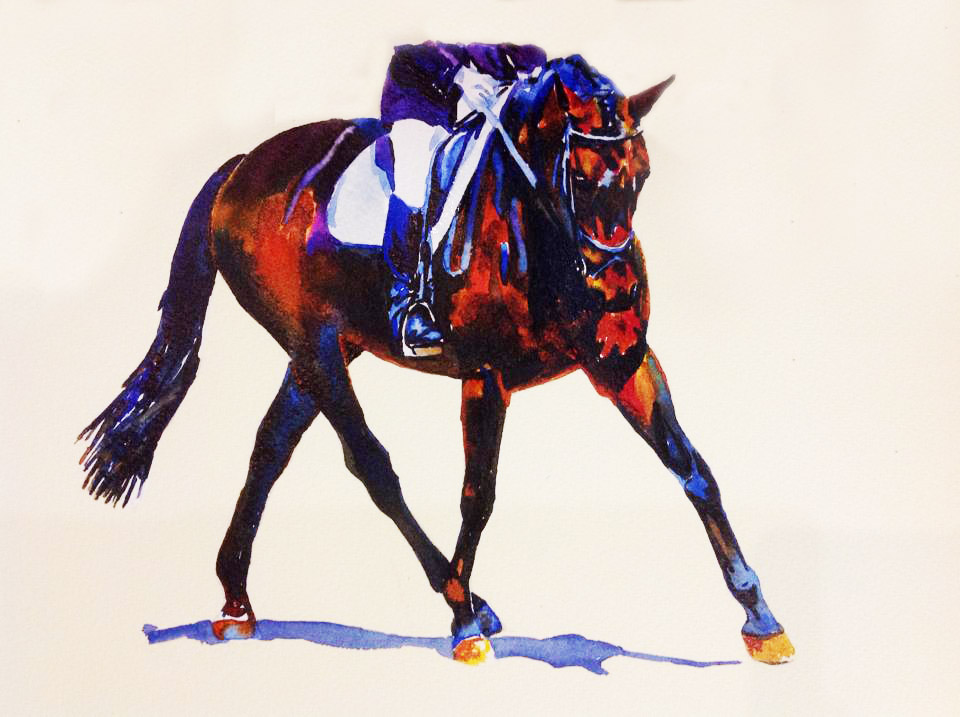 Half Pass
Half pass is an example of a A3 ink medium commission
Size: 29 X 41cm
Price: $300
The best way to contact me is through email - [email protected] - or by using the form below. You can also use the Front Runners form to join my occassional newsletter list to hear about workshops, exhibitions, and other news. Finally, I welcome you to try my favourite social networking channel: Spirit Of Equine Facebook Page