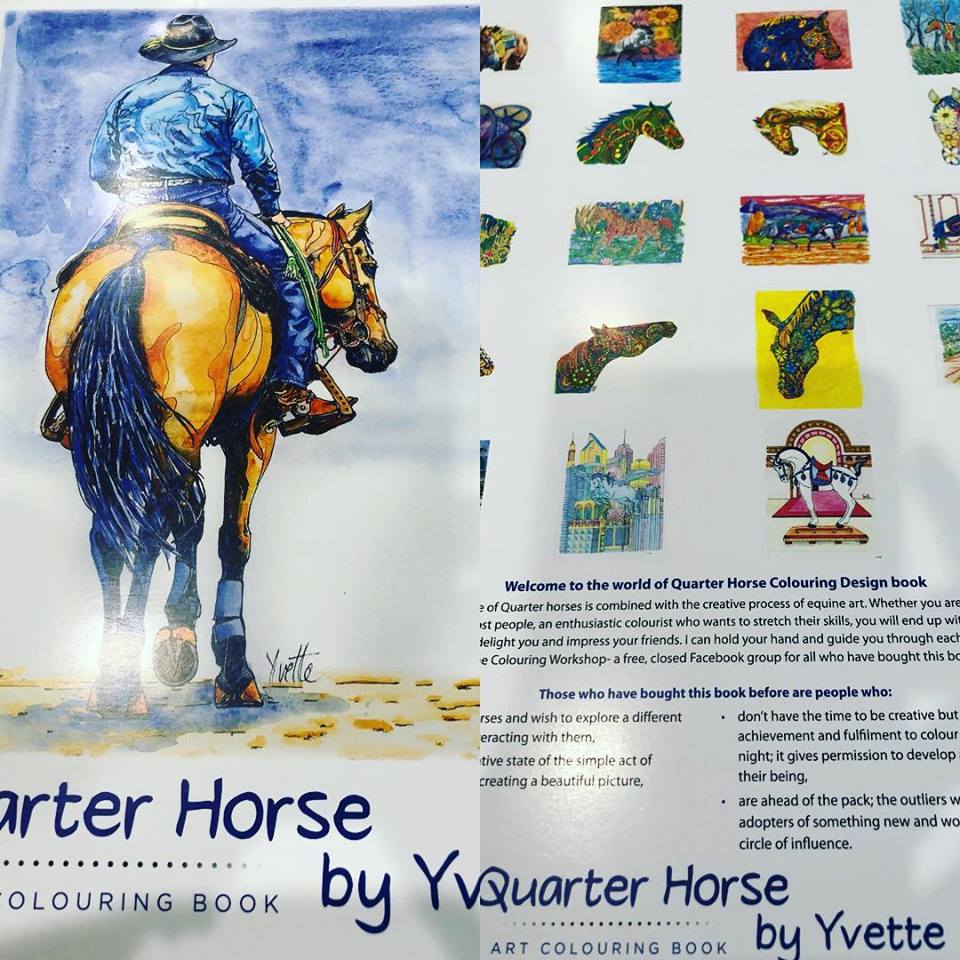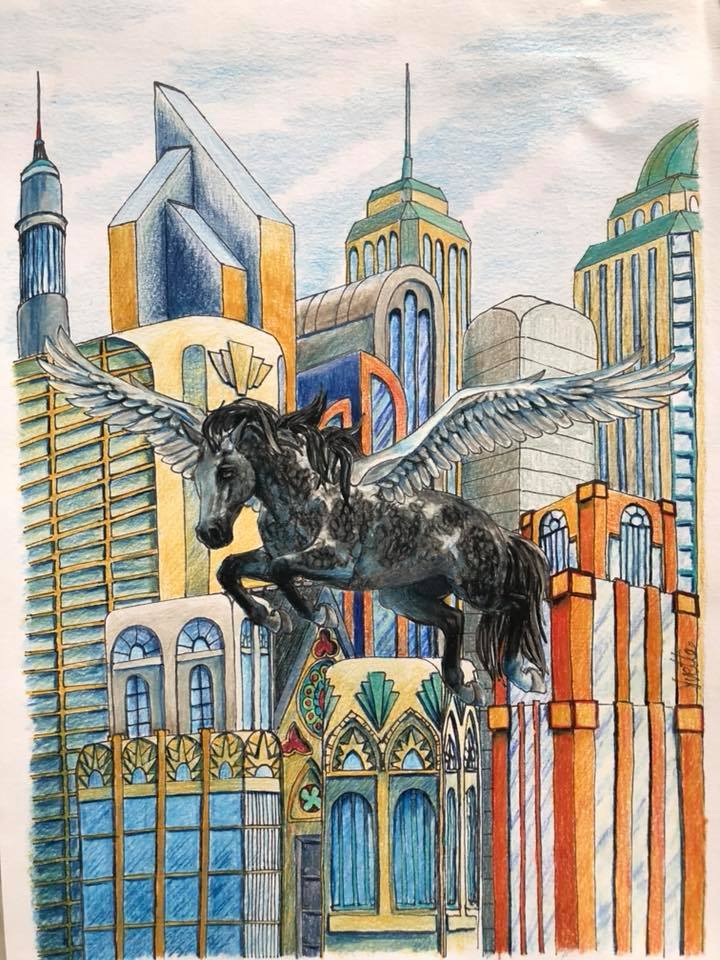 Equine Art Prints and Colouring Books
Not everybody can afford original, commissioned art, so I make a number of pieces available as prints.
Typically, you will see images of my artwork available on this website, my Facebook Page, or Instagram Account, and from there, you can enquire about ordering the work as a print.
Meanwhile, to increase engagement with equine art, I have produced a very special range of colouring books.
What happens when you pick up one of my equine colouring books?
The first thing you'll notice is the size. My books are A3 which is considerably larger than others. It's designed to fit straight into off the shelf frames, and you'll want to frame your final result, it will be that good.
On the front is one beautiful example of colouring, and on the back you'll see examples of all the designs coloured to inspire you. These colourings were created by a dedicated team of friends who love both horses and art.
Open up to the first page and you'll find a comprehensive introduction to the subject in your book, be it the story of the very quirky Tooky, or praise to the Quarterhorse breed. This is followed by an easy to read introduction on how to get started with the various media you are able to use and techniques to employ as well as a few suggestions on how to approach your colour choices.
Now turn to the first page. Feel the weight of the paper – it's much thicker than any other colouring paper and is in fact 210gsm Art paper, making it the same as the paper I use as the artist who creates these designs. You can do absolutely everything an artist can imagine on this paper, it will love it and you will soon discover there is nothing in colouring more satisfying than this.
There are 20 utterly unique designs, covering all sorts of themes, from artists, to historical subjects and quirky ideas I've had. They are also downsized in the last 5 pages so they can be turned into greeting cards, a place to experiment or a gift to give.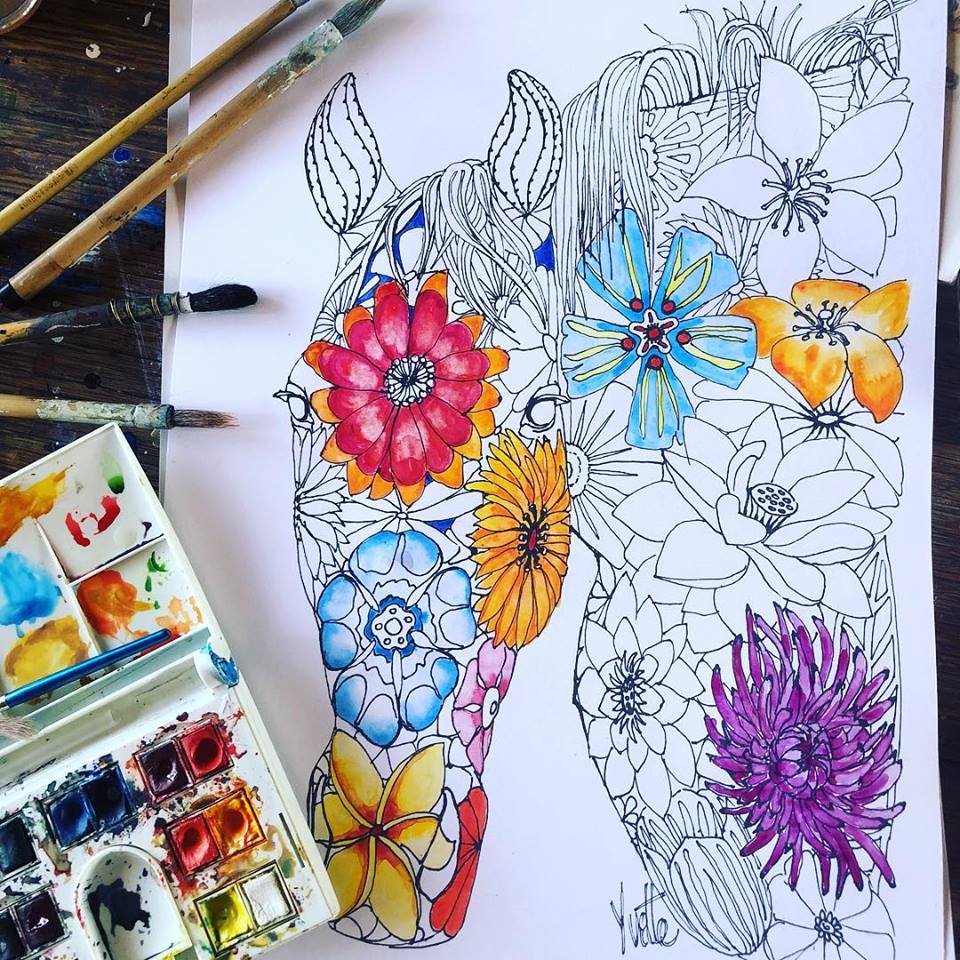 Watercolour
It's watercolour and completely covered in flowers. Part of my new quarterhorse colouring book. This was a very special horse who had a great life and retired to our farm.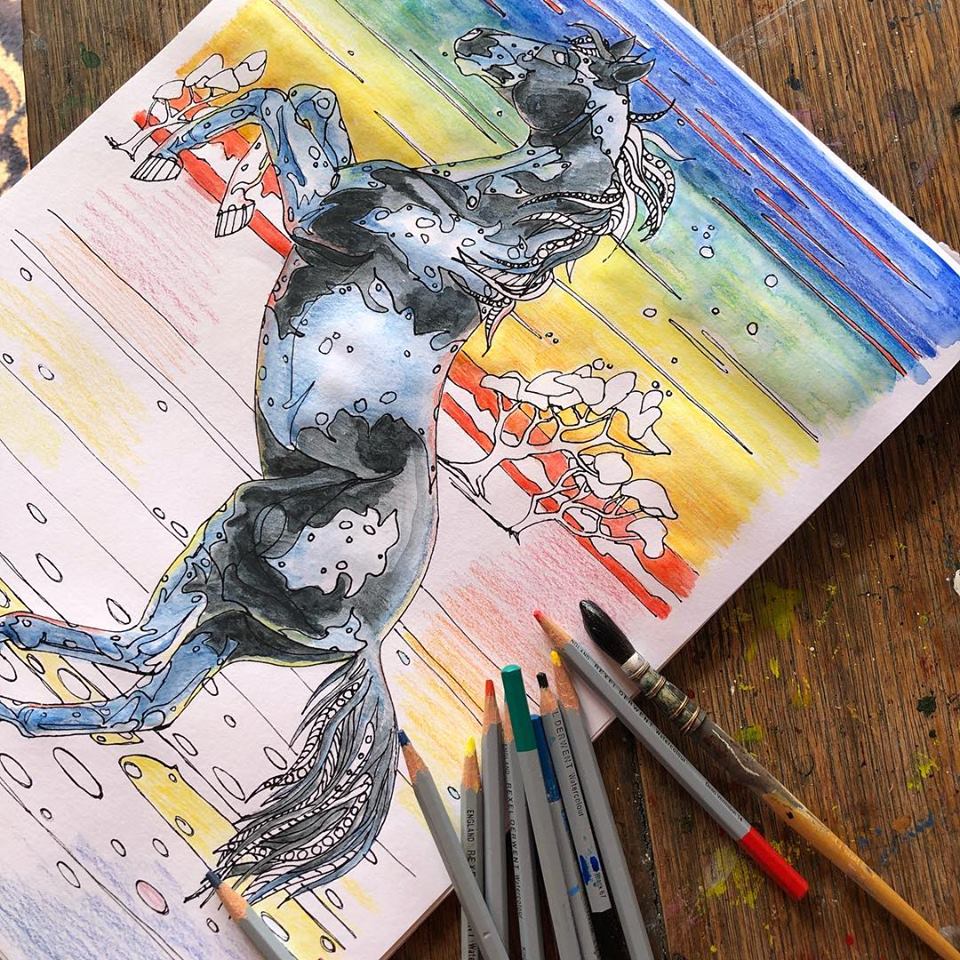 Watercolour Pencils
Watercolour pencils on this one from the designer Tooky series. Layer no 1. Thinking about the many media I can play with and the effects possible it's easy to do the ones I'm most familiar with and forget other options.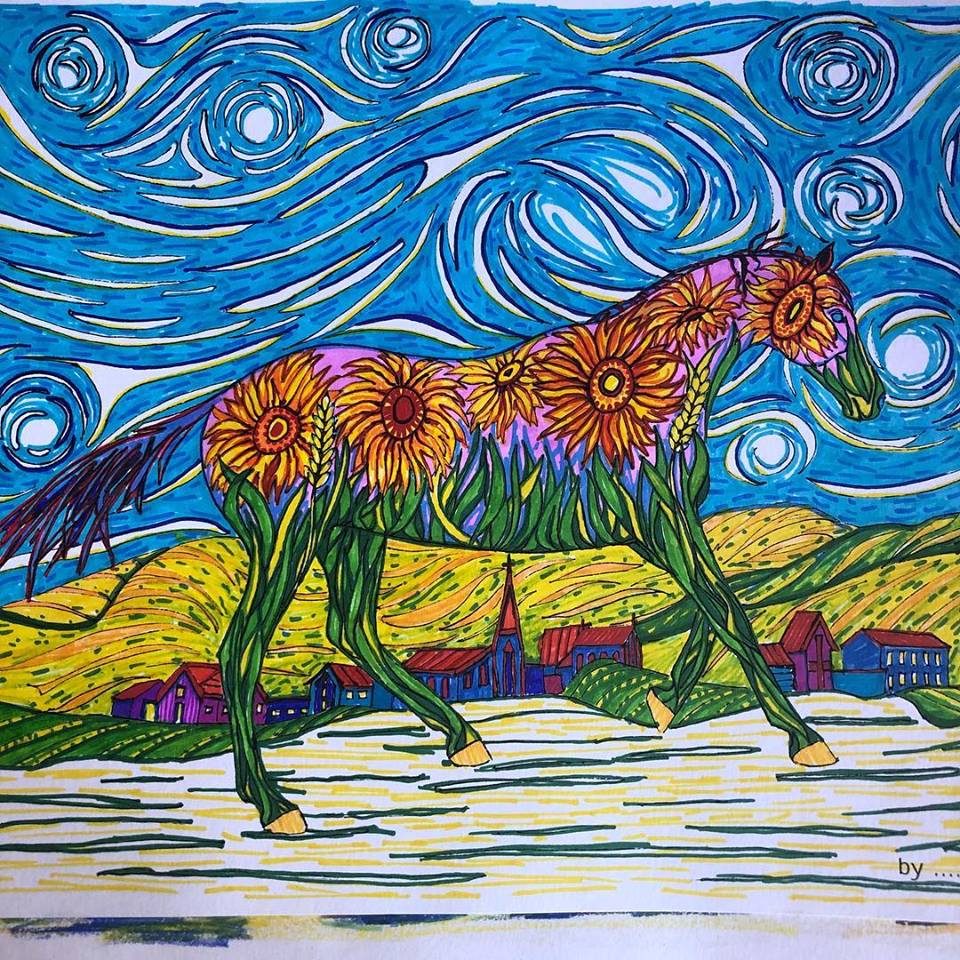 Sharpies
So that's what sharpies can do! Took ages too so I'm assured my equine designs are sufficiently intricate to engage the busiest mind and give it a perfect place to find serenity. From my designer Tooky coloring book.
The best way to contact me is through email - [email protected] - or by using the form below. You can also use the Front Runners form to join my occassional newsletter list to hear about workshops, exhibitions, and other news. Finally, I welcome you to try my favourite social networking channel: Spirit Of Equine Facebook Page