We are getting down to the pointy end of the planning for this amazing trip so here's a bit of an outline of the last 6 months (up til about 2 months ago)
So much has been going on this year and its been pretty exciting for me!   Now to get you up to
date…….
Events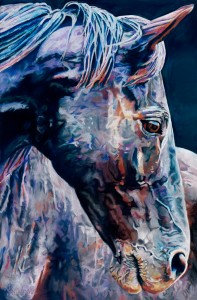 We had a fabulous farm party in April which was attended by around 70 people.  It was a traditional 3 course farm dinner
with all the trimmings, catering generously provided by good friends Ed and Judy of local 'Bush Tucker' fame.  The yung mutton was donated by Phil and Sandy, the fabulous wines by Massey wines
and Angoves winery and Ed.  Our fabulous night's entertainment was generously provided by 'The Dads of Anarchy' – Mike, Ron and Baz, and Rosie, and by international Cabaret duo 'Strings Alive' – Simone and Colin. My parents Roly and Gail, and my fabulous family – husband Gary and children Sequioa, Casuarina and Jarrah.  My artwork covered the walls of the machinery shed and we had a huge bonfire in the yard.
A number of families brought their swags, tents, caravans and campers and stayed the night, to be treated to a fabulous sunrise over our wetlands and a big breakfast in the morning.  This is our second 'Big Farm Party' (after innumerable small ones) and is now an annual event.
We have another event in the works for November or in the new year, our 'Moonwalkand Movie night' and this includes an adventurous quiz night in which teams head bush on our walking trails with torches to find treasures and answer questions under our clear desert skies with the moon to guide them.  We will let you know the details at a later date.
Road to New York
The short answer to this is 'Well, I'm not – Going to New York, that is' – but I'm booked to fly over to America with my fabulous husband Gary and our eldest son Sequoia on the 25th of September for 5 weeks.  We are using a motorhome to travel the entire west coast of the US and are also heading up to Calgary.  New York will have to wait till next year as
ultimately it would be quite something to exhibit in the art capital of the world.  The process of planning the trip and working out and gaining the appropriate visas, including a trip toMelbourne for interviews, has been challenging and rewarding.
I won a grant – HOWZAT!
I can proudly announce I have won a Gateways Grant (State Export Grant) of $5,000 for my equine art business and trip to America, the maximum for a small business.  It is wonderful to be supported in this way as a professional, not just an artist.
After all the planning and research of the American western art world I found that the art world is not exactly what I'm about. I'm about horses and horse people – connecting directly to my fanbase and clients.  My focus subsequently changed and I have been busy connecting to horse people from all over the world, but particularly in America via Facebook.  I have now a number of new friends and fans (and properties to stay on).  You may be wondering about the Facebook bit and I can enthusiastically endorse this as the perfect way for a business to network and grow their profile – it has been the smartest way for me to research and connect to like-minded people who have been supportive and have been busy networking me to their friends.  I have been able to share my art with the whole world at the click of a button from my studio on the farm at Bugle Hut.  One painting I did reached over 3,000 people!  I am regularly reaching1,000-2,500 people weekly now through my Spirit of Equine facebook page.
Art Created
Ink Portraits
I have been creating an increasing number of ink portraits for clients and not all have been equine, but humans and canines too.I have also created a series my portfolio to take to the USA (see 'Road to New York' – above)  I have loved researching various horse breeds, particularly Quarterhorses and have focused on unusual colours – such as Grulla, Paint and Appaloosa, producing a series of them.  Recently I had an opportunity to exhibit some of my work and selected 4 inks, all of which were sold to one client, even before the exhibition was opened.  I am now creating a new series of black and white(or grey) horses.  Pictures have been sent to me from around the world for this.
Pastels
These are my biggest paintings and are usually about 75cmx 120cm (2 ½' x 4') and I have completed 2 more of them this year.  They are coming with me to the US along with 'Trader' (from Equitana)  I have framed one which is currently on show for the SALA festival in August (South Australian Living Artists) It hangs in the Hagen Arms (in Echunga – in the
Adelaide Hills) as part of the state's only equine art show.  This piece, called 'Kaleidoscope' has taken me about 4 months to complete and is my most challenging work yet.  I am extremely happy with the outcome and it has received glowing critical praise.
These pastels and my own inks are all available for sale and the added bonus is that they are also available as prints on paper or canvas and as cards too.  It's a great way to collect my work without huge expense and be part of my journey and career along the way.  I encourage you to contact me to find out more or commission your own unique artwork.
What's Next?
The tickets to the US are booked for the 25th of September and we will be back on the 31st of October.  I have a
list of amazing galleries on the west coast of the US to show my work to and wonderful people from around the region, from Calgary in Canada, LA and through California, Texas and even on the east coast – Wisconsin, New York, Carolina, the generous support and offers of homes and farms to stay at  only increases the pure wonderfulness of this trip.
We are driving everywhere in a motorhome so we can be truly independent and are set to travel about 4,000km in 5 weeks.   It's wonderful to be married to a broadacre farmer – they REALLY know how to cover distance and Gary will have no trouble adapting to the other side of the road either.
To think all this started when I was only 4 years old – it really is a lifetime commitment to a passion and obsession, so much so that our whole family is geared towards this next  monumental step.  Casuarina and Jarrah will stay home this time but each year one will come and perhaps in a few years we will all head over there for a longer period of time to take greater advantage of the relationships and opportunities which come.
On my wishlist is to find one gallery I want to exhibit in who also wants to exhibit my work!I am
planning to approach  a couple of reputable framers and art handlers who are right for my work and have an exhibition agreement with them for 2014.  I have to say thanyou too to Krystie, who has  been such a generous supporter and advisor and is a highly successful Australian artist who went to the US a number of years ago to achieve extraordinaryinternational success, becoming one of the best western artists in the country.  She has provided invaluableguidance.  I will be working towards producing significant numbers of ink portraits for new clients and a few reallybig commissions of my pastels.  I  will exhibit at a major equine event in 2014 and I would like to teach a few equineart master classes.  It's a long way from
life home on the farm.
Thankyou to all the wonderful friends who have supported me and all the great newfriends I've made along the way.  This is going to be fabulous!  I'll be blogging all the way so keep an eye on my facebook page – https://www.facebook.com/SpiritOfEquine
I love what I do!